The left box shows you your incoming email (which allows for quick scanning and identifying those pesky emails which require immediate attention), the top right box is your Yesterbox and thus the email list I focus on. And the lower right box shows emails I starred - typically I use this for important emails I need to keep an eye on (say for example I am waiting for an answer to an email).
It's a simple but incredibly effective setup - here's how you set this up in your Gmail account:
Activate the Gmail Labs feature "Multiple Inboxes" in Settings/Labs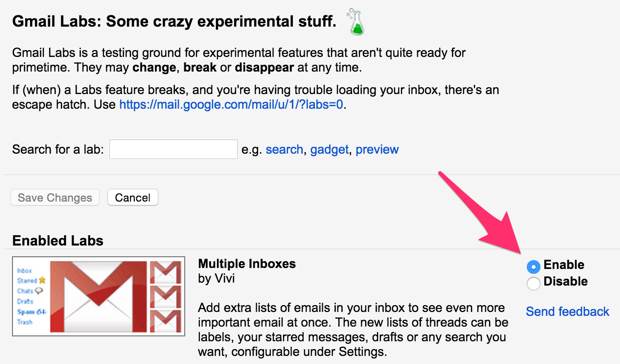 After activating Multiple Inboxes and reloading the Settings page in Gmail you will have a new section fittingly called "Multiple Inboxes". Here you add two inboxes with custom searches: One will be your Yesterbox with a search for "in:inbox older_than:24h", the other one will be your Starred inbox with a custom search for "is:starred". Set the extra panels to show on the right side and increase the number of mails to be displayed to 50 (or whatever works for you) and you're done.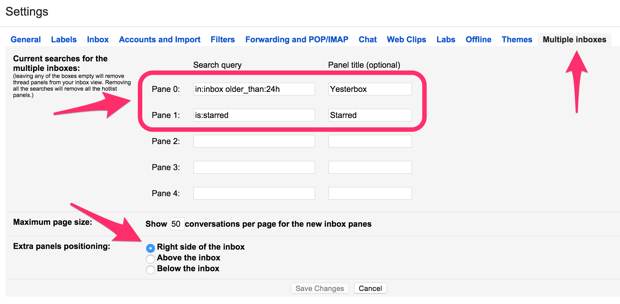 There is no step three! :)
Enjoy and let me know if this works for you (or if you have an even better setup).
---